Remote Learning - Google Classroom
Remote Learning - Google Classroom
28 January 2021 (by Anthony Lavelle (admin))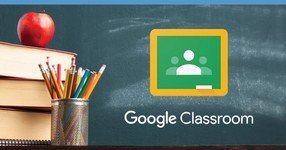 We have started using Google Classroom at Bracken Edge as one of the tools we can use to support pupils learning at home. It is used by 1000s of school across the country. It provides a safe way for staff and pupils to talk to each other and access learning materials.
To make it a safe learning environment, you have to logon to access it. We are sending the login details out via a digital site so that it is as safe as possible. To get your login details please visit brackenedge.2get.uk or click here.
If you have any problems accessing your login details, please contact the school office.
We will send out detail of when 'live lessons' will start in the near future. Please keep checking your messages.
Thank you.